The Explorer's Guild Volume One
by
JON BAIRD
with
KEVIN COSTNER
and
STEPHEN MEYER
Illustrated by RICK ROSS
The 2015 novel, The Explorers Guild is a beautiful book written by Jon Baird with input and collaboration by actor / director Kevin Costner. It is extensively illustrated by Rick Ross. The book is a 770 page hardcover and a thing of beauty. The story follows a young Corporal Buchan in the waning days of the Great War. He is in the Cavalry, and sent on a mission that goes far beyond anything he could have imagined. There are secret cities, treacherous voyages, dashing flappers, secret passages, majestic airships and villainous rogues.
The book mixes images and text freely is a wonderful way. The text and art really do support each other well and both are used to drive the narrative forward.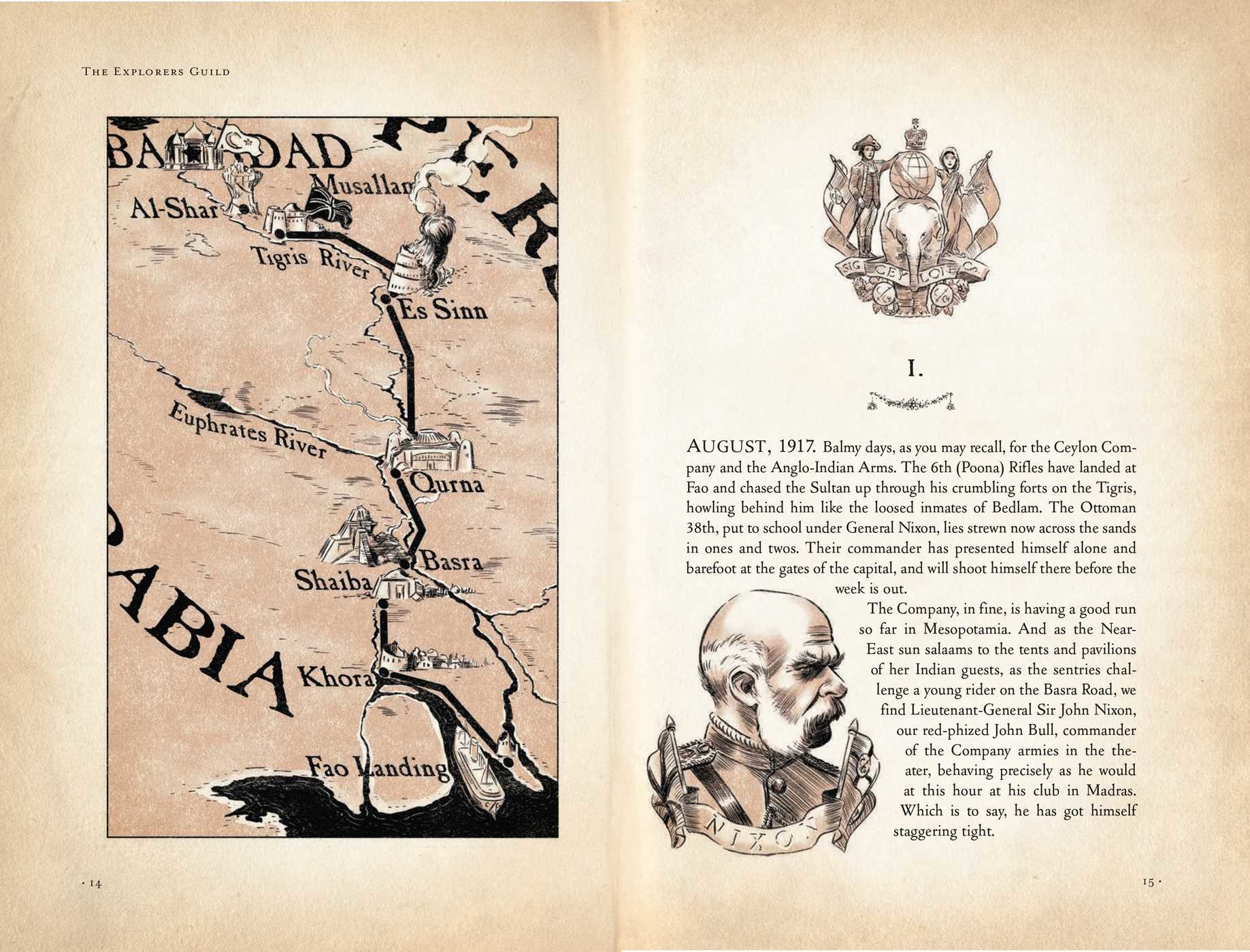 While the book is thick at 770 pages, the narrative moves at a breakneck pace and the art is used brilliantly to save text and enhance the experience. It is not either a graphic novel or a traditional novel, but it is a wonderful book. I thoroughly enjoyed this book. I picked it up on the discount table at Barnes and Noble, autographed!